Many of Colorado's youth have dreams that turned into talent. We focus on these young people to give a hand to get them to the next level. WE find that in many cases a small donation can make or break an opportunity. Sometimes it's as simple as a pair of cleats that match or a new bow for their violin. 
Funds Given To Local Youth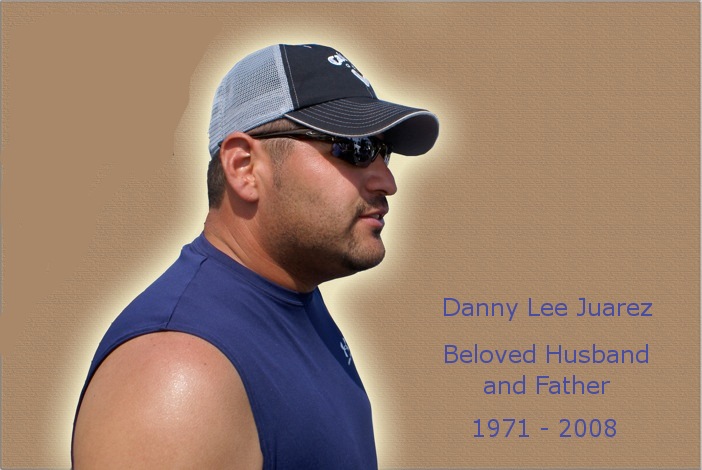 Husband, Father, Coach, & Friend
Danny was employed as account sales manager at White Cap Construction Supply of Fort Collins, Coloado. He was an active member of Trinity Lutheran Church in Loveland. He was a co-founder of the Northern Colorado Latino Chamber of Commerce and on the executive board. He had great fun teasing everyone and playing baseball and poker with his friends. He was dedicated to his children and coached their many sports teams. He greatly enjoyed practicing baseball with Adrian and playing with his princess Madi. He was a founding member of the Frozen Ropes softball team. He recently retired from playing ball to spend more time with his family that he loved so dearly
We serve 3000 people at our Holiday shop and caravel. With help from the Danny Juarez Fund we are able to make a great difference in so many families.
It is about giving back to kids who don't have the same opportunities as other kids. We are helping with excelling in athletics and education.
We held the largest golf tourney to date at Pelican Lakes. Now hundreds of kids get to play sports that wouldn't have the opportunity... it's a labor of love.
I frequently have opportunities to partner with organizations that help youth locally. The DJ Fund is one of my favorite. I grew up playing sports and attribute a lot of my success today to lessons I learned on the field. The Danny Juarez Memorial Foundation gives so many opportunities to the community that supporting this organization is a must with our charitable giving.
We would like to thank all of those who participated and helped make our 2021 golf event an amazing fundraiser to have a great impact on the youth of Northern Colorado.
Volunteers
Cynthia Casares Casares | Veronica Wilder | John and Roxanne Burke Garcia | Marna Juarez | Beth Chacon | Mandy Ewing | Meeks Martinez | Amy Juarez Juarez | Ace Martin | Nayeli Urias | Valley High School Wrestling | Nicole Rae Juarez | Lori Juarez | Christy Juarez | Reu Smith | Jerich Casares | Keegan Ewing | Sky Sox Baseball | Sponsors | Andrew Sanburg | IMS Heating and Air, Inc | Alvardo Energy | Bank of Colorado | Signature Stone | Par-A-Dyess Services | Kamada Family | American Family Paul Chacon | Independent Bank | Grease Monkey International | TBK Bank | Blue Print Skilled Services | Brent and Alissa Miller and Family | Jamie Garza | Fresh Solutions | Fusion | AABLE HVAC | MidWest Hose | DJ Frank Rizo | Real Estate Solutions Erin Brady & Ron Worley | Logan Chacon Memorial | Rocky Mountain Oil and Gas | Brian Barney Young | DBC Irrigation | Walmart Supply Chain | Dianna Boehner | Christy Juarez | Luke Trujillo 5290 Barbershop | Rich and Tricia Trujillo | James Garcia | JBS | Larry Ewing | Raul and Joy Urias | Daren Shawver | Cesar amd Jody Urias | Justin Casares | Dale Boehner | Damian Casares | Kris Hefner | Cindy Lopez | Jando | Ron Chacon | Jeff Prowl | Robert Newton | Matt Callahan | John Pabst | Juanita Blanco-Alvarado | Pedro Alvarado | Ramon Alvardo | Roger Alvardo | Chuey Alvardo
Board of Directors
Todd Williams | Larry Ewing | Justin Casares | Damian Casares | Raul Urias | Cesar Urias | Daren Shawver | Adrian Juarez